Closing ceremony of the "On Harmony(Sobre la Armonia)" Art Camp, an artist-in-residence program focusing on international public art, was held on August 27th in the Wenjiang district, Chengdu, capital of Southwestern China's Sichuan Province.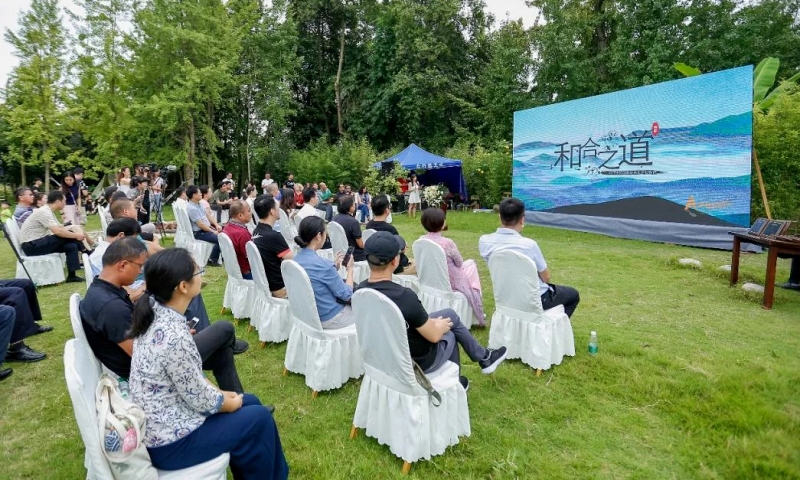 Co-hosted by Beijing International Exchange Association Sustainable Development Committee (BJ-SDC), and the Centro de Cultura & Arte China-Occidente (CCACO), a Spain-based cultural center, the program was launched on August 13th and has received strong support from the Spanish embassy in China and the local government.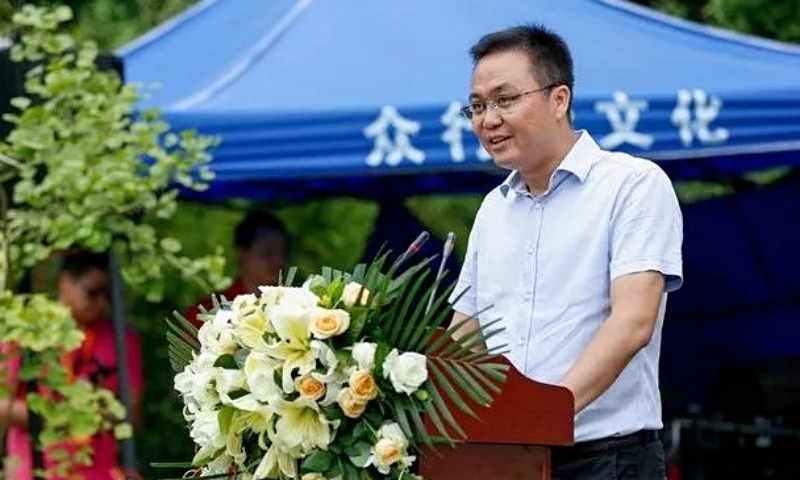 Closing Remarks Giving by Mr. Xiang Bin, Communist Party Secretary of Shouan Township
During the two-week-long event, designers from China and Spain were invited to create 15 artworks out of industrial and daily waste with the aim of provoking viewers to think about the relationship between humanity and nature and raise public awareness about environmental protection.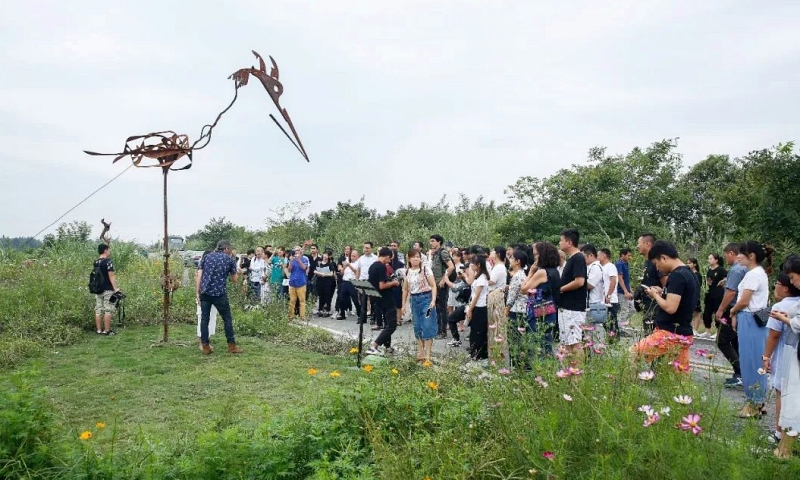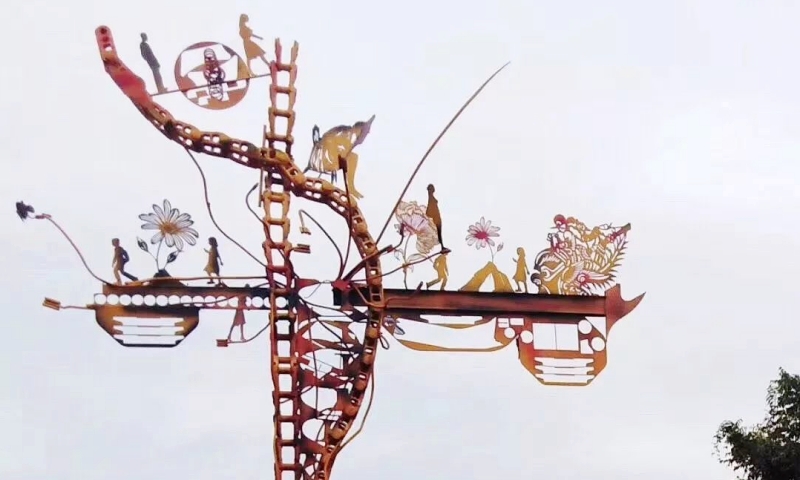 He Feng (Harmonious Wind) by Shu Xingchuan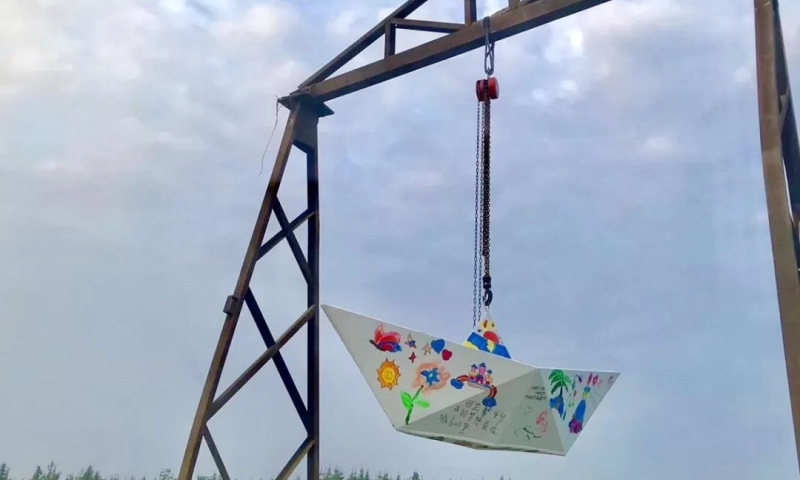 Tuo Qi Ming Tian De Meng (
Hold up the Dream of Tomorrow
) by Yang Shuai
The Camp has also provided both the Chinese and Spanish artists with an in-depth experience of the profound folk culture in Sichuan. Through the co-creation with nature and the communication with local residents, the artists have perfectly integrated their art pieces with the harmony of the rivers and fields.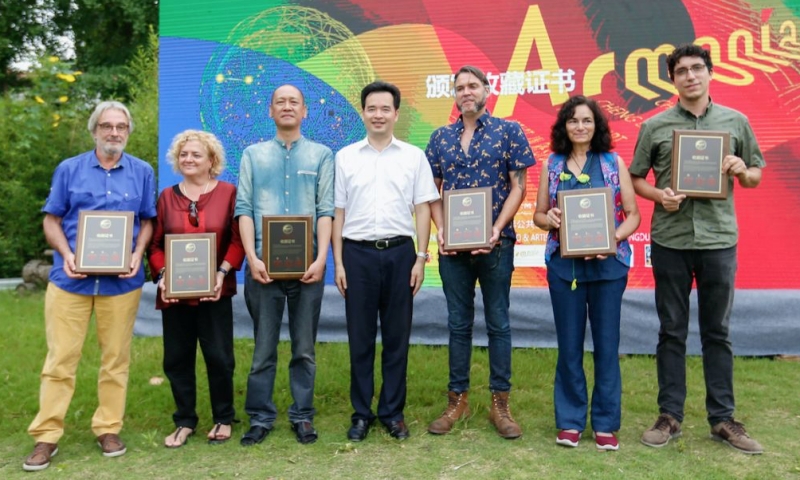 Artists Received Collection Certificates from Mr. Xing Xiaobin, Director of
Publicity of Wenjiang District