Hua Tao Ecological Lifestyle Art Week was successfully held from April 29th to May 1st, 2017 in Chongzhou city, Sichuan Province. Host by SDC and organized by Hua Tao Eco-community and Hua Sheng Tao He, this event gathered experts, scholars and practitioners who paid close attention to ecological civilization and builds a platform to promote discussion on the next step of the innovation and practice of Eco-civilization.
Brainstorming at the discussion, walking on the Philosophy Boardwalk, writing Chinese calligraphy and making handicrafts, participants had an immersive experience about an ecological lifestyle. This mode of "symposium + experience week" was specially designed by the host.
During the event, there are many international friends were invited, including Alexander Crawford, a well-known program designer from Sweden; Peter Hesseldahl, a strategy analyzer from Netherlands; Alwin van der Linde, an artist from Spain; Simon Jones, CEO of Aurora Borealis Foundation and Joe Ross, a poet from France.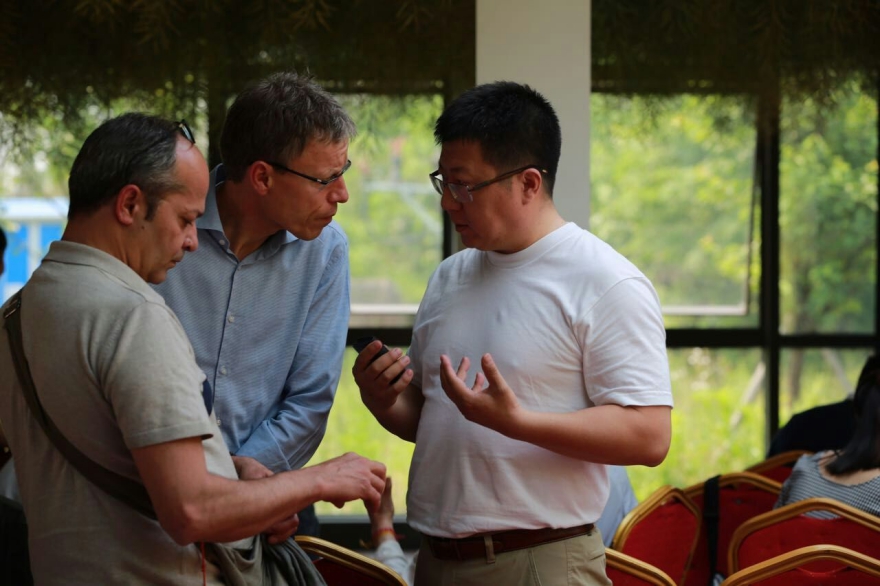 Many domestic guests were also invited to join in the event, including Han Jin, associate research fellow of Academy of Mathematics and Systems Science, Chinese Academy of Sciences; Cao Xiaoliang, deputy secretary-general of City Development Professional Committee of China Real Estate Association; Ma Lei, Publisher of Genuine; An Guoyuan, founder of Yun Shu Dao; Fan Lihong, director of the No.11 People's Hospital Affiliated to Tongji University; Wang Jianchao, entrepreneurs of garbage classification; Tong Zhihui, Professor of Renmin University of China; He Yongjun, journalist of People's Daily; Sun Yan, co-founder of Taiyou Found and Liu Chenrou, founder of Beijing Shenglu International Winery.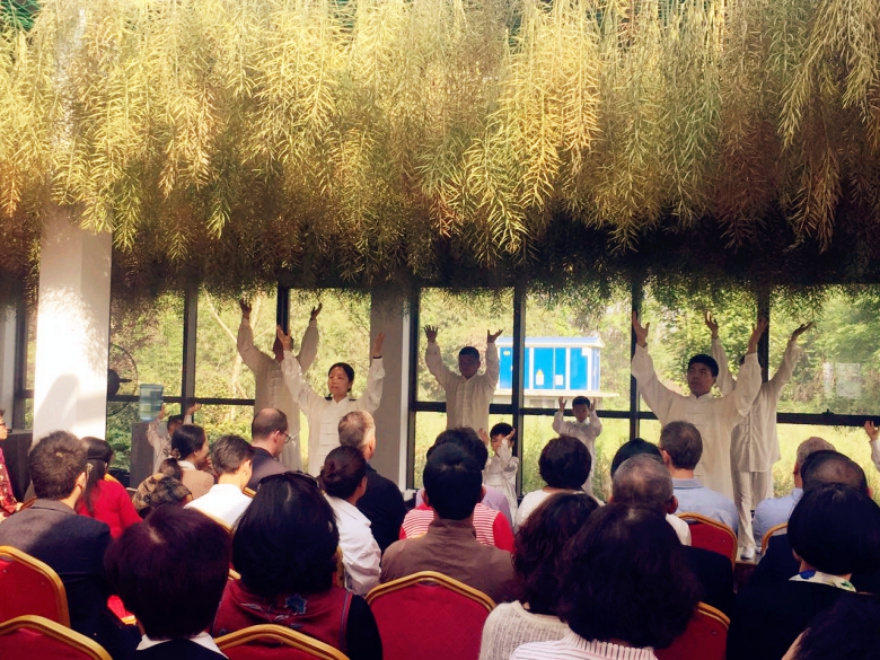 This beautiful golden tree was designed two years ago by Mr. van der Linde, one of our international guests. And the surrounding dry bouquets of rape flowers were designed by Luis, the florist from Portugal. Both of them create an imaginative art work beyond the time and space as even they didn't meet each other before.
The two days tea break and the organic and vegetarian meals were made by the beautiful chef Ellen, who studied cooking in France. She was very keen and serious to the food, and would communicate with the food during the cooking. Therefore, people could always feel a sense of happiness when tasting her cuisine.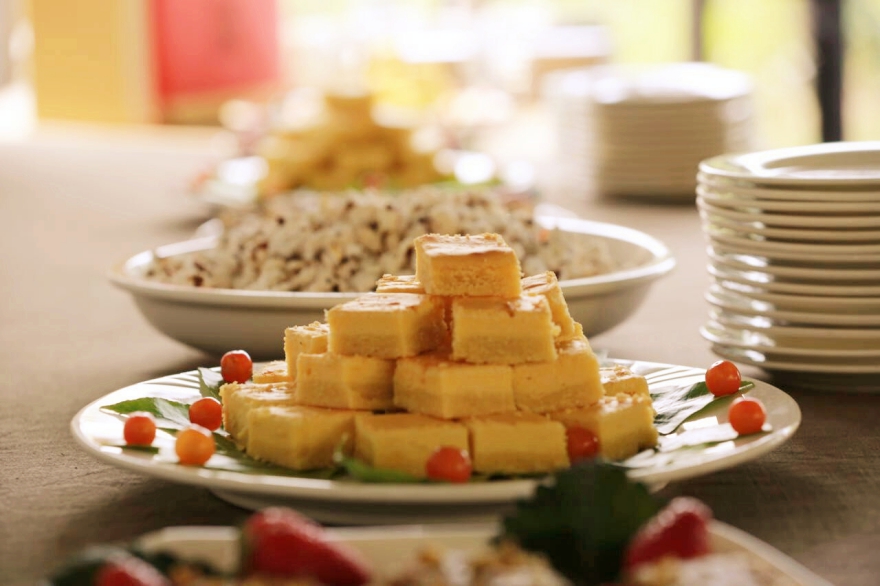 Thanks to all the efforts and supports offered by our volunteers, neighbors and friends from SDC, Hua Tao Ecological Lifestyle Art Week was successfully held. And we hope that, through this event, more and more people would influenced by this living style and be part of the eco-community, which leads to the road of sustainable development.