In the afternoon of June 22, 2017, Dr. Vaira Vike-Freiberga, former president of Latvia joined in the gathering with members of BJ-SDC and some attendees of Tällberg Gathering hosted in early June, 2017.
Representatives from BJ-SDC joined the gathering, including Chairman Liu Wei, Executive Vice Chairman Zhu Lei, Vice Chairwoman Joanne Liu, Vice Chairman Chen Wei, Director Sun Zhong, Deputy Secretary-General Lin Shangwen, Deputy Secretary-General Amy Yuan, and Secretariat Member Jason Fan and Xavier Wang. Other distinguished guests include Wang Min, secretary-general of Tae Charitable Foundation; He Yongjun, Journalist of People's Daily; Sun Yan, co-founder of Taiyou Fund; Han Jin, associate research fellow of Academy of Mathematics and Systems Science, Chinese Academy of Sciences; and San Qiang, a musician.
Attendees of this gathering participated in 2016 Svalbard Gathering or 2017 Tallberg Gathering, and they were deeply impressed by the speeches delivered by Dr. Vike-Freiberga and felt amiable to meet her again in Beijing.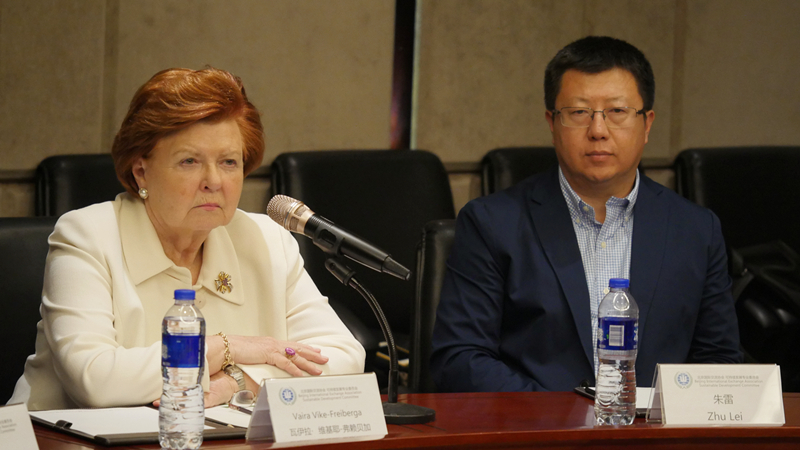 Dr. Vike-Freiberga was also very pleased to meet all the guests in Beijing. After hearing the introduction of BJ-SDC by Chairman Liu Wei, she expressed her admiration to the effort of committee in promoting sustainable development in various areas, some of which were just same to what Madrid Club was trying to advance, and she looked forward to have deeper cooperation with BJ-SDC in the future. Then Dr. Vike-Freiberga had brief conversation with each of the attendee and understood the career they were committed to.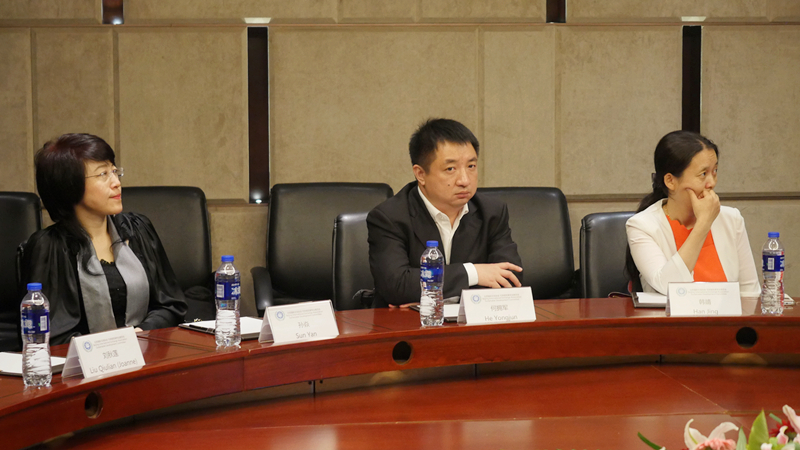 Dr. Vike-Freiberga specially make the time for this gathering from her busy schedule, which showing her recognition and friendship with the committee. Before leaving for another scheduled banquet, she said that although she had no time to change dress for the banquet, she felt that compared with the dress, she cared more about having a chance to meet all the friends here.
Thank you Dr. Vike-Freiberga. We are looking forward to the next gathering with you!