Caribbean-China Island Ecological Civilization Seminar was successfully held on November 29th and 30th at Simpson Bay Resort, Sint Maarten.
The seminar was co-hosted by Beijing International Exchange Association Sustainable Development Committee (SDC), Promotion Association of Global Youth Innovation Leaders Community (PILC), as well as Caribbean-China People Foundation (CCPF), and was greatly sponsored by University of St. Martin and the Government of Sint Maarten.
Focusing on innovative solutions to the economy and entrepreneurship which is crucial to island ecological civilization, the event gathered around a hundred distinguished guests from different sectors in China and Caribbean, including the Chairwoman of Sint Maarten Parliament Sarah A. Wescot-Williams, Vice Chairman of Sint Maarten Parliament Theodore Heyliger, Minister of Finance Perry F.M. Geerlings, Minister of Health Care, Social Development and Labour Emil Lee and Vice-Consul of the People's Republic of China in Willemstad Sun Li.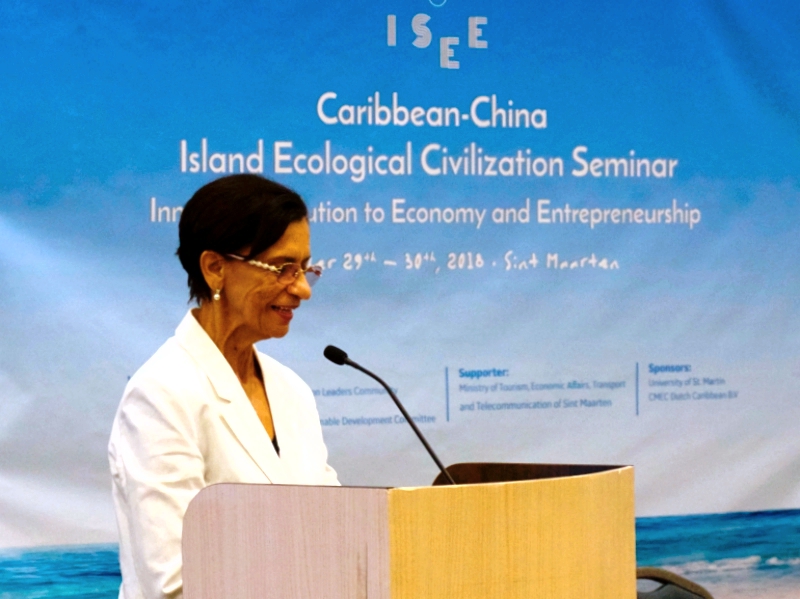 Sarah A. Wescot-Williams, Chairwoman of Sint Maarten Parliament, delivered an opening speech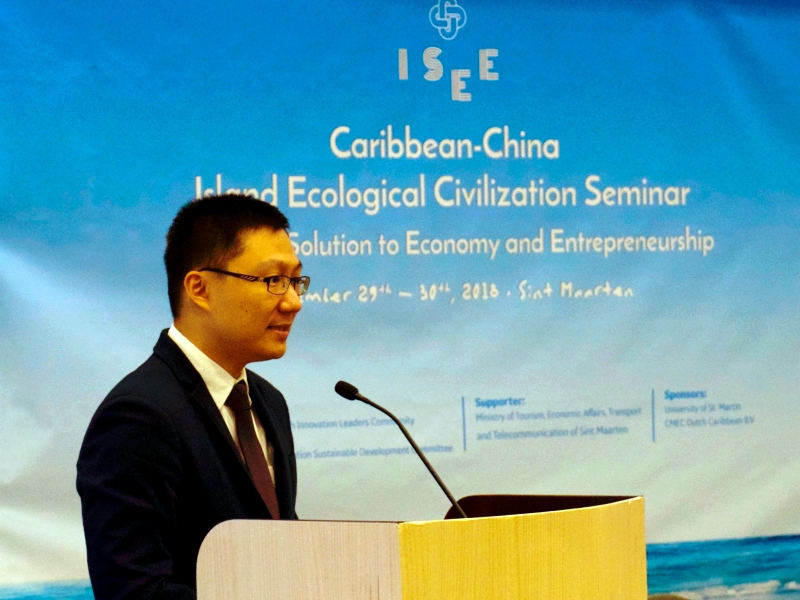 Sun Li, Vice-Consul of Chinese Consulate General in Willemstad, addressed the event
Liu Wei, Chairman of SDC, delivered a welcome speech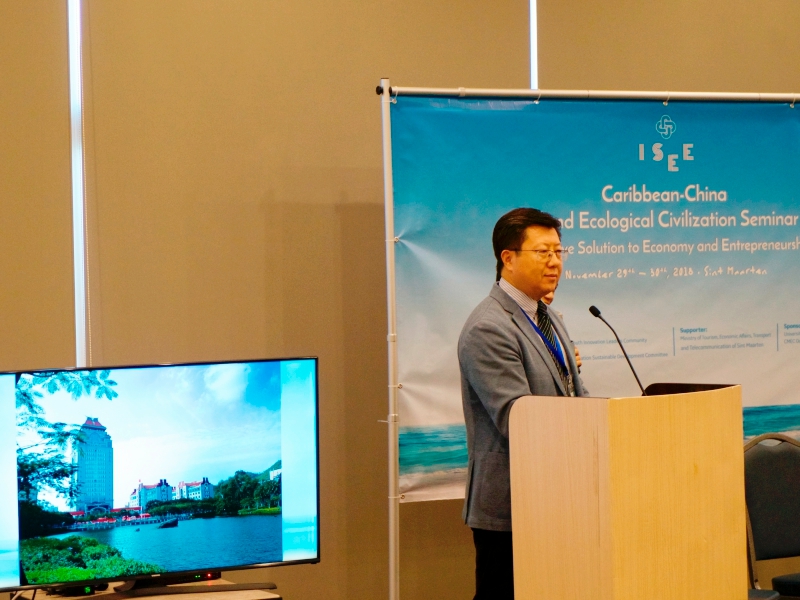 Zhu Lei, Executive Vice Chairman of SDC and Executive Chairman of PILC, introduced global youth innovation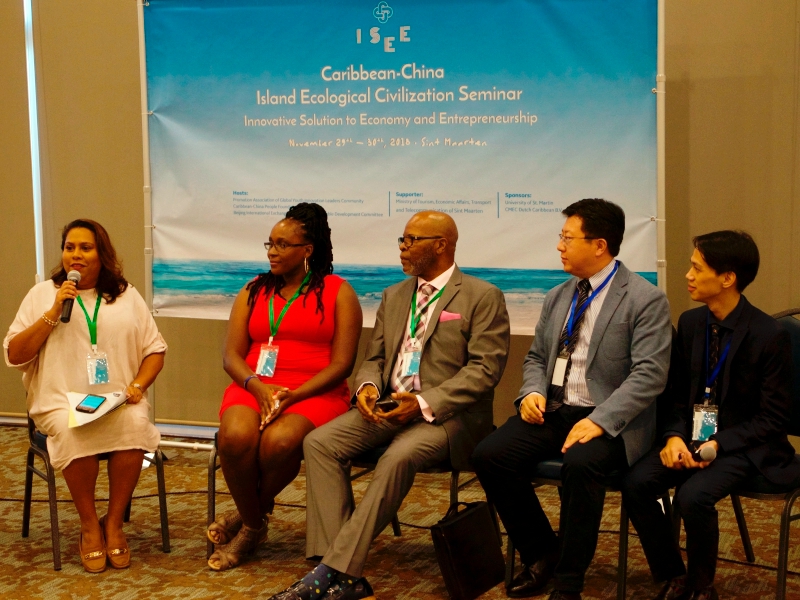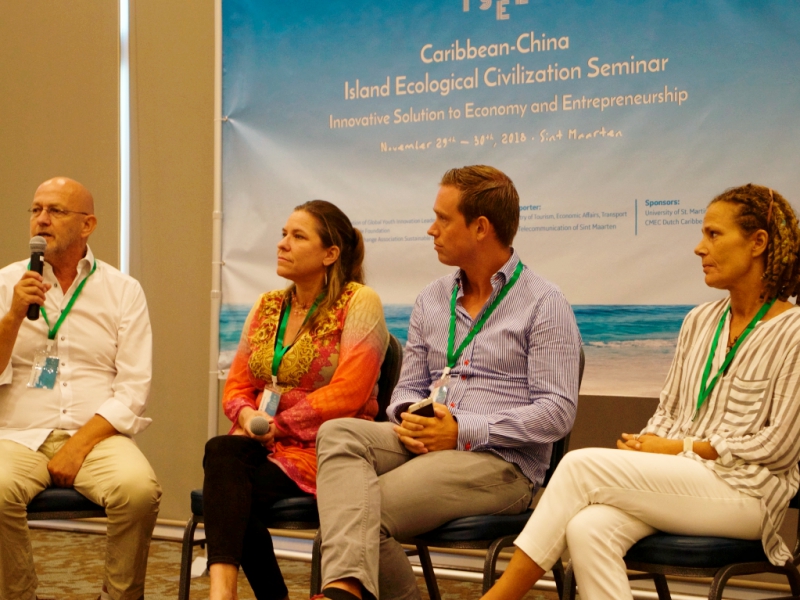 Dialogue: Impact of innovation and entrepreneurship on ecological civilization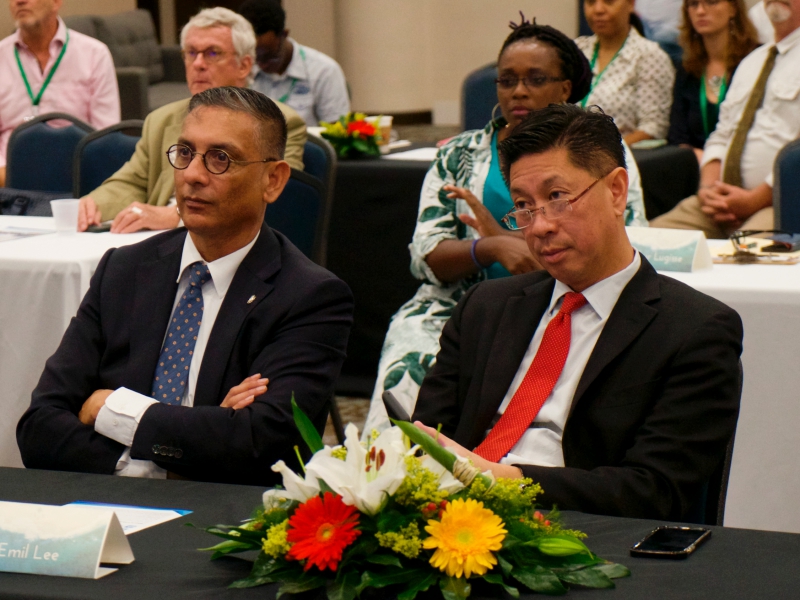 Front row, from left to right: Perry F.M. Geerlings, Minister of Finance of Sint Maarten; Emil Lee, Minister of Health Care, Social Development, and Labour of Sint Maarten
Keynote speech: Sustainable recovery and development plan of Maho Group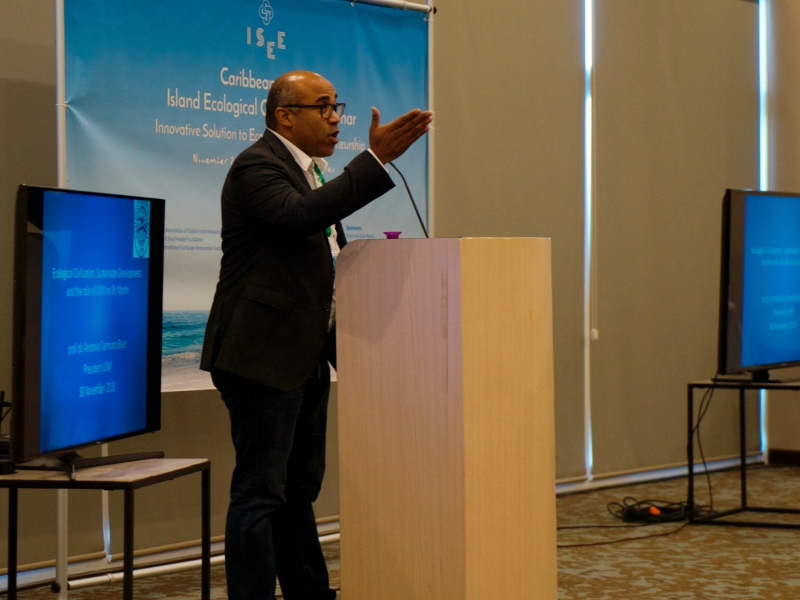 Keynote speech:Higher education and ecological civilization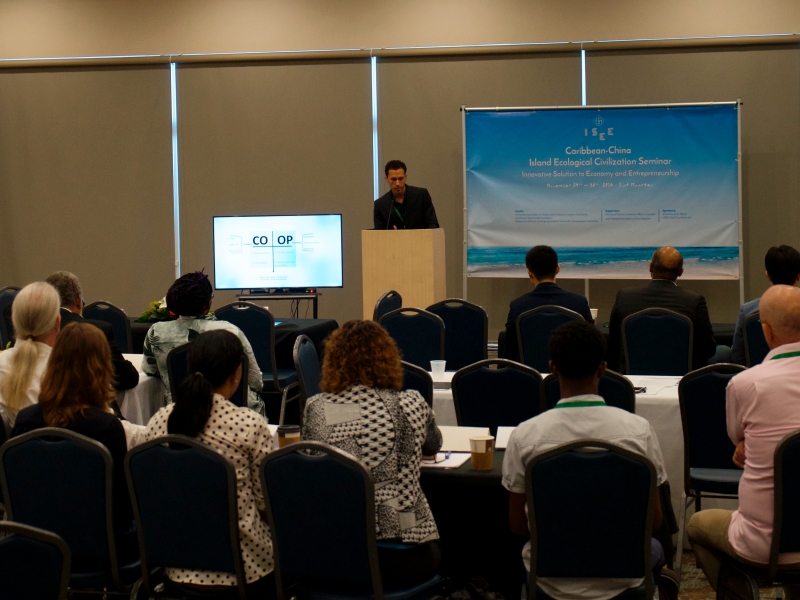 Keynote speech: Cooperative Economy
As Chinese enterprises exploring business cooperation in Dutch Caribbean, China Equipment International Trading Co., Ltd of China Machinery Engineering Corporation (CMEC) and Shunting Construction Company also sent representatives to share their experience of local cooperation and their contribution to the construction of the Caribbean region.
Presentation: TCK new construction material and projects in Sint Maarten
Presentation: CMEC new energy solution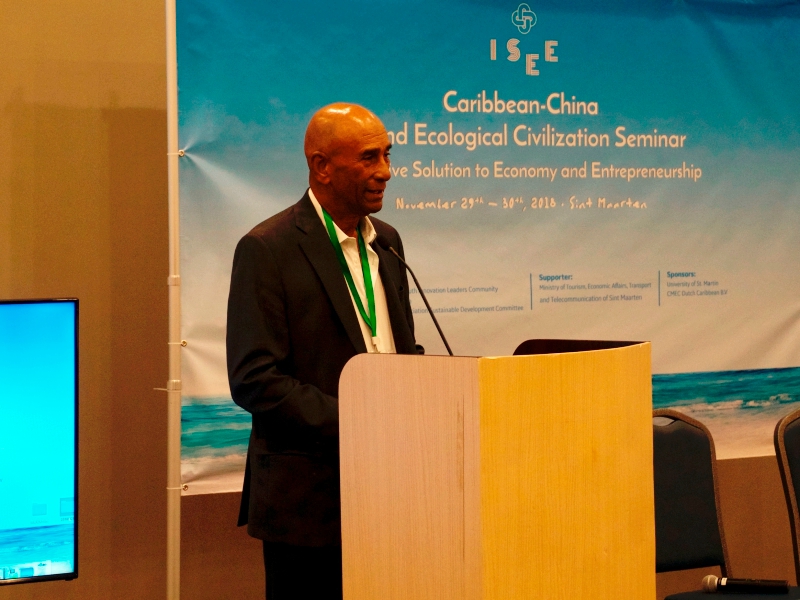 Former Minister of Finance of Sint Maarten Richard Gibson addressed the event
The first day of the event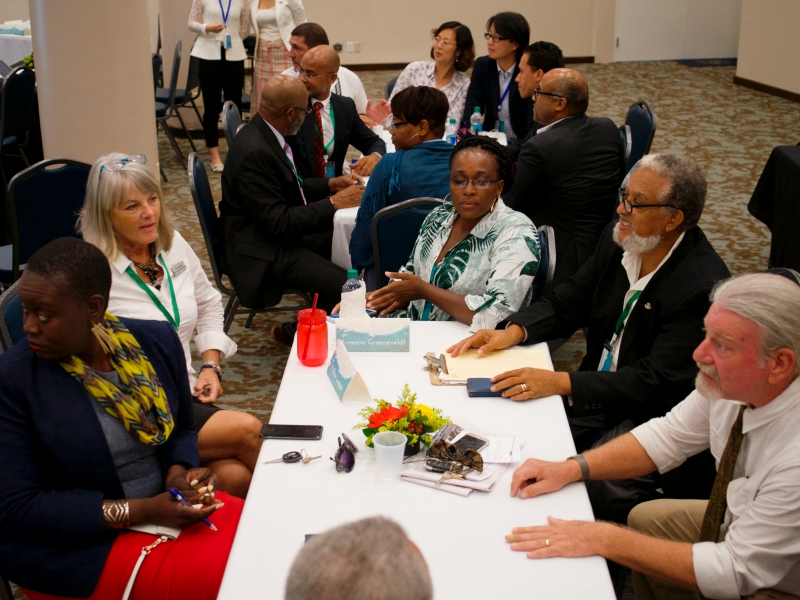 Panel Discussion
Students of Chinese Community School performed a traditional cultural dance at the event
The two-day event included several discussion formats such as keynote speech, dialogue, and panel discussion, which gave attendees opportunities to conduct in-depth communication and brainstorm innovative ideas. Representatives from government, enterprises, civil organizations, academic institutions and art institutions together drew a beautiful picture of the future development of Caribbean. And China has become an important part of it.